It's almost time to start buying school supplies. Soon it will be time to look at chalkboards and
classroom maps
. Summer trips are about to come to a grinding halt. Instead of packing suitcases for trips, your little ones will be filling backpacks with textbooks, notebooks and pencils. A new school year is rapidly approaching. Geography will be among the subjects that children are studying this semester. A clear understanding of the world around us provides children with a solid foundation for knowing their places in the world. Maps are one of the most effective tools for conveying to concepts of geography
Classroom wall maps
provide teachers with an excellent tool for instilling a love of geography at a young age. Their colorful, touchable surfaces encourage youngsters to interact. The more comfortable children are, the more motivated they will be to learn more about their world and the people that inhabit it.
Classroom maps
offer an inexpensive means of achieving that goal. In addition, with geography bees becoming more and more popular, starting geography education as early as possible can give kids a jump on the competition.
National Geographic's geography bee
, for example, is open to students as young as fourth grade.
Pranay Varada,
an eighth grader from Texas, was the proud 2017 winner. Might the next winner be from your school?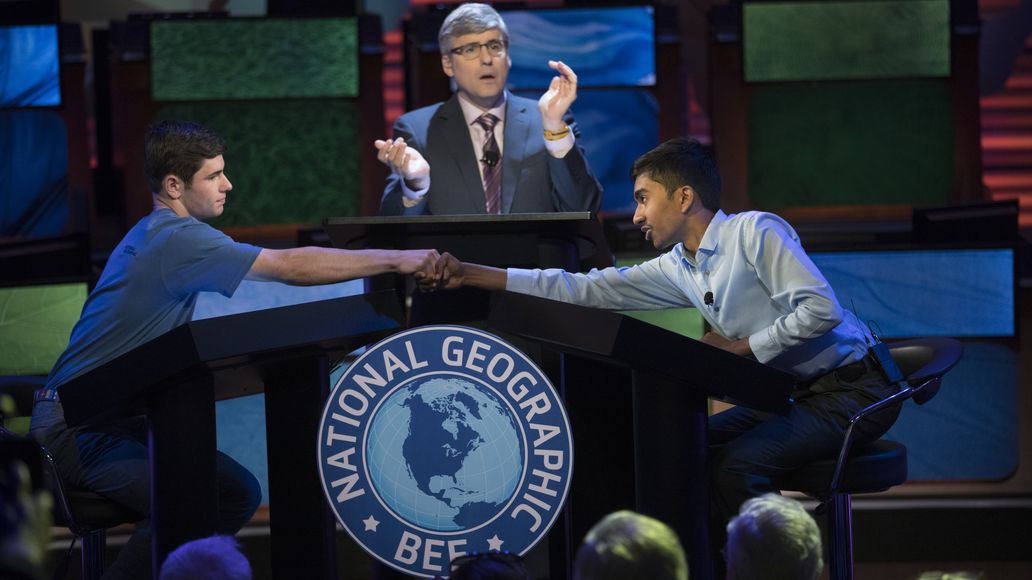 National Geographic Bee
Geography is an important part of a well-rounded social studies curriculum.
Kids.USA.gov
provides information for students and educators on developing a sound curriculum. Highlights include sections on maps, current events, and countries and cultures. Kids.gov strongly encourages study of geography via state, country, and world maps. For public schools, private schools, and home schools, instilling a sense of citizenry is vital. By establishing a strong social studies curriculum that includes geography, students learn much more than country and capital names on the classroom maps they study. They learn that they are one part of an increasingly interconnected world, and they learn that places that may seem far away and remote are closer (literally and metaphorically) than they may have previously believed. At
Ultimate Globes
, we offer a variety of wall maps to suit every classroom. Contact us today and allow our experienced staff to assist you in selecting the right maps to maximize your students' educational experience.